Laurie Patchett – Physiotherapist
Laurie graduated with a degree in physiotherapy in 1974 commencing work in the public health system before pursuing her passion for age care in which she practiced for 25 years until her current role at Wembley Physiotherapy. Having suffered back pain and migraines since her teens Laurie has a keen interest in spinal issues and works toward pain relief and prevention with exercise and postural realignment.
Laurie has more recently been working in the area of stress management and relaxation, using a massage based approach, combining her physio skills with deep tissue massage, myofascial release and some energy release techniques.
Within the last few years Laurie has been inspired to take up yoga and other active pursuits such as participating with her daughters in the Pink Triathlon. While not posting a world shattering time her personal satisfaction of completing the course further mirrors her belief for physical activity at all stages of life. Her greatest achievement however is raising two fit and happy children and she derives great joy from regularly looking after her 3 grandsons.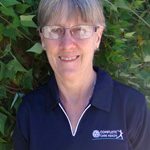 Stephen Ranford – Senior Physiotherapist
Stephen has over 10 years of experience working in both private practice and hospital based roles.
He has extensive experience in managing complex musculoskeletal and sports injuries, post-operative orthopaedic rehabilitation, and chronic low back injuries.
Holding previous roles as Senior Physiotherapist for WAFL and State Netball teams Stephen is well versed in treatment and exercise prescription to enhance performance and relieve niggling ongoing injuries. Stephen is currently completing his Masters in Musculoskeletal Physiotherapy as well as sharing his time working with Wembley Physiotherapy- part of Complete Care Health and working as a consultant with the Worker's Compensation Scheme in an injury management advisory capacity. Outside of work, Stephen has completed a Rottnest Solo Crossing, competed for WA in Surf Boat Rowing and has a strong interest in water sports as a passionate surfer and swimmer.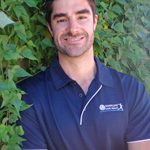 Mike Stovell – Physiotherapist
Mike graduated from Curtin University School of Physiotherapy in 2003 and is studying his Masters in Science Rehabilitation at present.
Mike is also a qualified podiatrist and was the only practitioner in Australia to hold these two qualifications of physiotherapist and podiatrist when he graduated from the West Australian Institute of Technology- School of Podiatry in 1984.
Since graduating- Mike has worked in a variety of different private practices in the last 13 years where he has treated patients of all ages.
As well as treating private patients, Mike has provided sports physiotherapy to all level of athletes from the WAFL football league to state league netball to working as the sports physiotherapists for the Great British Wheelchair Basketball team in 2009.
His interests in a clinical setting are in functional rehabilitation for neck, shoulder, back and lower limb pain management integrating exercise, manual therapy and dry needling if required.
When Mike is not at work he likes to keep fit by doing obstacle courses, going to the gym and reading comic books.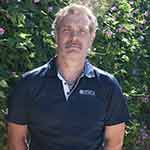 Wembley Physiotherapy Clinic | (08) 9383 7883
Your leading Physiotherapy clinic with high class facilities and professionals